"Setting goals is the first step into turning the invisible into the visible" Tony Robbins
Magüicha - Venezuela 🇻🇪 Spain 🇪🇸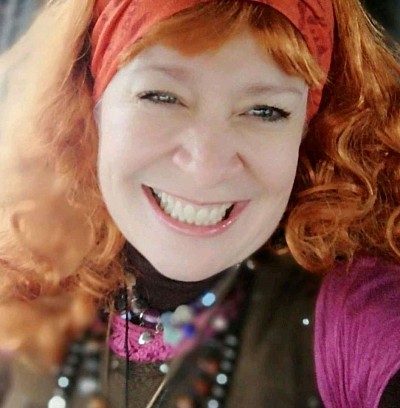 My cosplay like professor Sybill Trelawney
________________
Hi
I'm Magüicha. I was born in Caracas, Venezuela, on 2nd February in 1966. I'm totally Aquarius ♒! I'm a cheerful and optimistic person. I'm a volunteer at AFA Bierzo.  
Do you want to know more about me? Let me tell you.  I love teaching and truly love reading, writing, and travelling. I really love seeing films at the cinema in original version. I like theatre, listening to music, dancing, and swimming. I really love the sea. I don't like hot weather. Help me the summer is coming!! 
I've got a lot of friends around the world. I keep in touch with them. I'm very good at IT. I can't write well enough and can't speak fluently with them in English but I really want to do it fluently and confidently in Shakespeare's language. I'm working on that, because I'm studying English at the EOI of Ponferrada to reach my goals. Actually, I learned a lot and filled quite a lot of grammar gaps. 
My huge secret, I'm 57 but inside I'm feeling like a teenager. 
Ah, I almost forgot, I'm a member of the Totum Revolutum Theatre Group of EOI of Ponferrada. I trully love acting and being a storyteller. 
I want to share and talk with other people from all over the world. Please,  contact me by message or chat
See you around!!